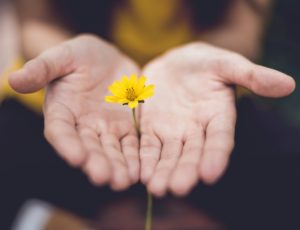 Record Your Message of Hope & Inspiration
Hello Addicted Mind Listeners,
It is hope that has always gotten us through the difficult times.
With hope, we have the inspiration to overcome.
With hope, we can summon our courage.
With hope, we can look at our hearts and feel the power of love flow through us.
With hope, we support each other.
With hope, we can slow down and listen to our inner wisdom to find the path forward.
With hope, we can be free to wish.
With hope, we can see the opportunity to serve our community.
But we can't always hope alone.
When we hope together, we build strength like no other.
We move mountains and can create beautiful things, love flows through us like a river.
With hope, we are also together with our grief and losses. With hope together, it makes it a little easier to bear.
Please record your message of hope below so others know they are not alone.
It can be a poem that inspires you.
A passage from a book.
A quote from someone you admire
The witnessing of a kind act.
Whatever brings hope to you and can bring hope to others.
Share your name, if you like, and the city and country you are currently living in.
Let others know they are not alone and let us grow hope together.
Please note that in submitting your message of hope, you are giving the addicted mind podcast permission to publish your voice on the podcast and online, and you surrender all rights to your recording. If you are not comfortable with that, do not submit a recording. Thank you for understanding!

Your support helps. If you are able please consider donating to help me keep the addicted mind going.
Support With Brave Browser
You can support the addicted mind using the brave browser, and support online privacy.